About us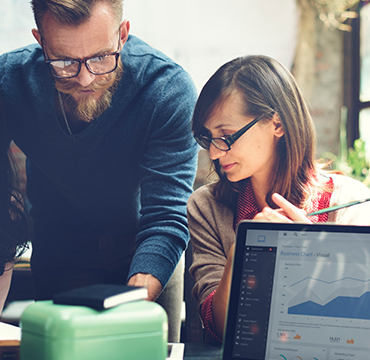 ECR365 CLOUD  is a team of professionals in the field of computing that is born due to the demand for resources in the cloud, be they services of configuration and administration of infrastructure for the cloud, development of applications for the cloud, advice for decision-making in relation to the cloud.

We are committed to providing innovative solutions through teamwork with our customers.

We know that currently the information must be easy to access from any point with access to the Internet, but at the same time it must be secure, efficient and confidential.

For this reason we focus on the use and implementation of technological infrastructure in the cloud to provide powerful, safe and easy to use resources but with a control by our customers.

We are convinced that in modern times the portability of information and access to it in real time for decision making is of vital importance, it is no longer a luxury but a necessity.

We have the experience and human capital as well as the daily commitment to deliver our services as the customer deserves it, we will grow with our clients to help them achieve their goals.
Our mission
Our mission is to provide resources in the cloud to companies, that allow them to be more efficient through products and services that are useful for the customer and also friendly with the environment.
We provide cloud services that deliver economic benefits to our customers by delivering attractive ROIs while lowering costs and collaborating with the environment.
Our Vision
To be a recognized company in Latin America for providing an excellent infrastructure service in the cloud.
And our values are
Ease and practicality of use focus on the customer, continuous innovation.
Trust, teamwork, honesty, efficiency, profitability, fun